Maurice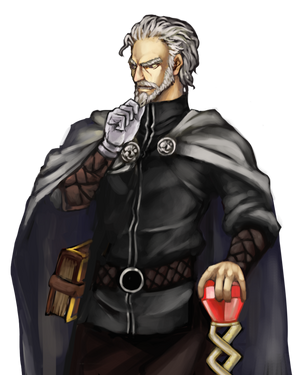 Trusted adviser to the former Emperor of Fenumia. He has been tasked with escorting Princess Cecille, heir to the throne, back to the capital city.
Maurice spent many years as a trusted adviser to the Emperor of Fenumia. Very few were trusted by the Emperor and Maurice was lucky to be one. Through decades of hard work and dedication, Maurice found himself responsible for caring for young Princess Cecille. While the Emperor was busy conquering neighboring lands and dealing with the Council of Princes, Maurice was tasked to make a suitable heir of the young princess.


Maurice was heartbroken when Princess Cecille defied her father and left the capital city in order to lead the Fenumian armies. The Emperor, was less concerned, as he had use of the Grimoire which had provided much useful strategic information over the years.


Upon the Emperor's death, Maurice immediately set off to bring the Princess back home. She now had a royal duty to rule Fenumia, but Maurice also wanted her home and safe.